Where to Find Us (Temporary map)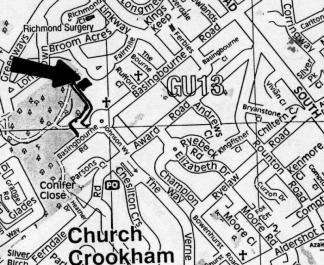 Directions - From Reading Road South, turn into Basingbourne Road, go down the hill, straight on at the mini roundabout at the junction with Johnson Way, turn immediately right into the small parking area next to the childrens' play area. Straight ahead at the end of the parking area you will see an unmade lane leading to the right. Take this lane with care and proceed to the end. You will pass the Scouts' meeting site, then the Guides'. The Community Store is the last site. Please enter with care.
Look for the signs off Basingbourne Road and in the parking area.